Welcome to Tiller Girl Canal Holidays. The gateway to your narrow boating adventure.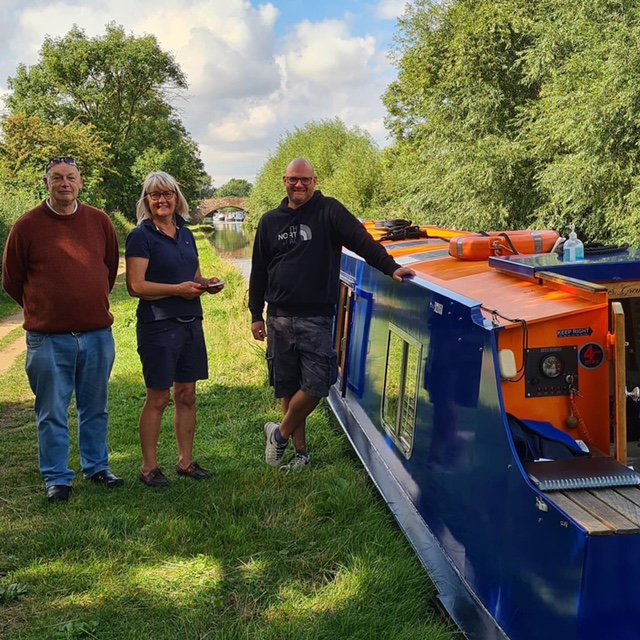 Steer your own Narrow boat and slowly meander the English canals and waterways. Moor up in beautiful countryside where you can relax and enjoy the peace and quiet of nature.
Not been before? Not to worry as we give full tuition on boat handling and canal etiquette with all cruising breaks.
Not feeling so brave? Then why not take a break moored close by Aquavista Sawley Waterside and Marina in Nottinghamshire? An exclusive waterfront bed and breakfast.
Long or short breaks for up to 4 people in Luxury Accommodation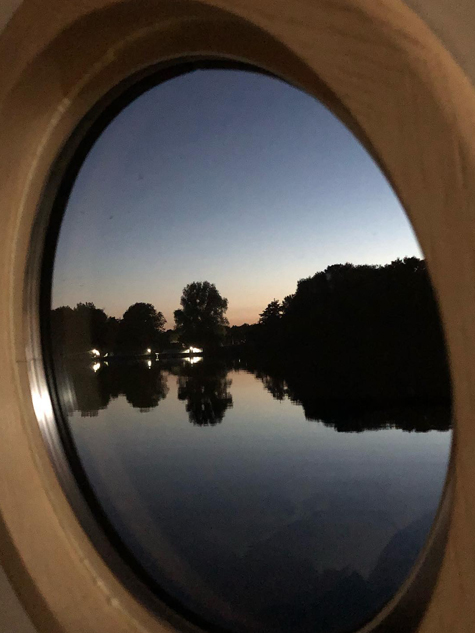 a room with a view
A different view each morning with the peaceful tranquility of the English countryside, sunsets or historic monuments.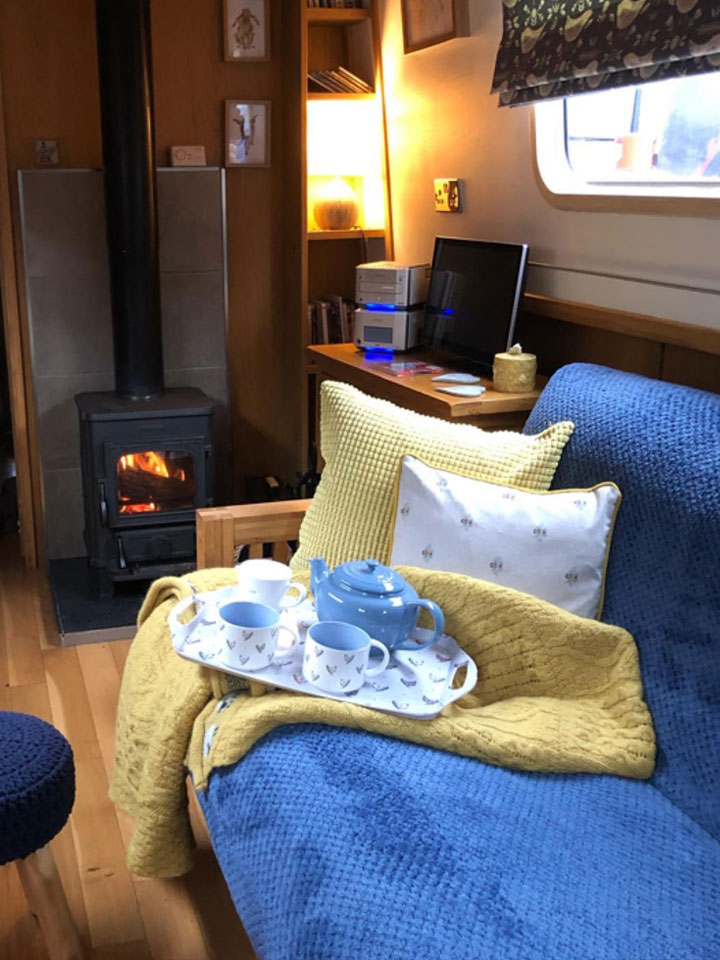 Luxury Living
Tiller Girl is a beautifully fitted out 57 foot semi-traditional narrow boat refurbished to a high standard. Large Comfortable sofa, oak flooring throughout, wood burning stove and central heating make for a cosy canal life.
"What an absolutely fabulous experience from the very moment we set foot on Tiller Girl! The Kitchen had everything we needed and the living area was sooo cosy with a beautiful log burner and comfy sofa. An amazing shower-the water was toasty hot and powerful."
Nigel and Louise

"What an amazing experience! The Sawley to Willington stretch is superb with plenty of countryside (and pubs!)  to experience. Going up the locks is is more challenging than going down and I would certainly look for opportunities to share a lock with another boat. We met some very friendly people on our trip and the lock volunteers are really helpful. Thank you for sharing your boat with us and making  it into a 'wonderful home from home."
S and N Sept 2021
"We had the best week onboard a beautiful boat; every little detail had been thought of, lots of personal touches and very homely. We are fairly experienced but the difference in hand over from other past hire companies was huge. If you've never done it before you could be assured it was thorough. Melanie took us down the river to the first lock to show us how to do a lock and gave some great hints and tips. We came out of Sawley and traveled down through Fradley and up the Coventry to Huddlesford and back in a week; it was about 4.5 hrs traveling a day, some lovely mooring stops and some great pubs for tea and BBQ spots. Everything you need is onboard it's fully equipped; you just need food and appropriate clothes. We had the heat wave week, and Melanie kept checking we were ok, which was very kind. Tiller Girl is well maintained and handles beautifully we'd recommend hiring Tiller Girl from Melanie to anyone it's much nicer and more personal than any big canal boat hire company. We loved it."
N and A, July 2022
'Enjoy the experience of being the skipper of your own Narrow Boat'
Starting from our home mooring at Sawley Marina, Nottinghamshire there are routes along the historic Trent and Mersey Canal where you can find Shardlow, the oldest inland port in Britain, Stoke on Trent and the Potteries or the River Soar towards Leicestershire and the Grand Union Canal.
human friendly
dog friendly
Tiller Girl is dog friendly. We welcome your dogs aboard as we have dogs of our own and understand the importance of including your pets on holiday. Your dog may even find a treat or two on board!

We do advise Water Woofer or similar buoyancy aids for pets even if they, like ours, are great swimmers!
The tow paths along the canal are great exercise yards for dogs but please be aware of water safety, wild life and cyclists!

Wildlife is never far away, always hungry and will probably find you when you have their favorite wild bird feed to hand.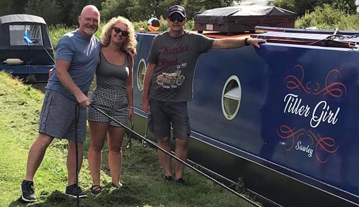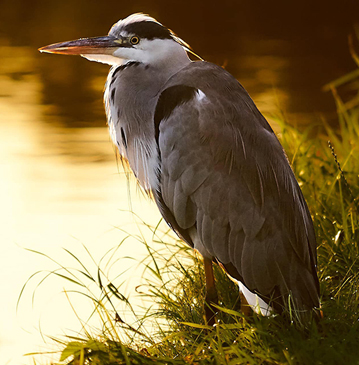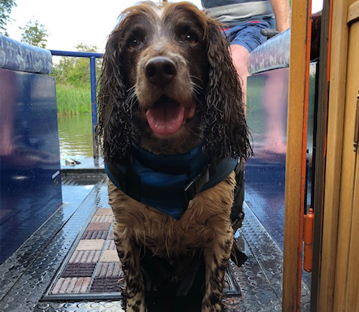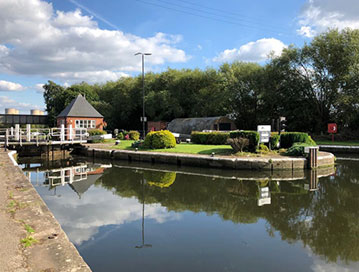 The operators of Sawley Marina have no responsibility for Tiller Girl and it's operation as a business.