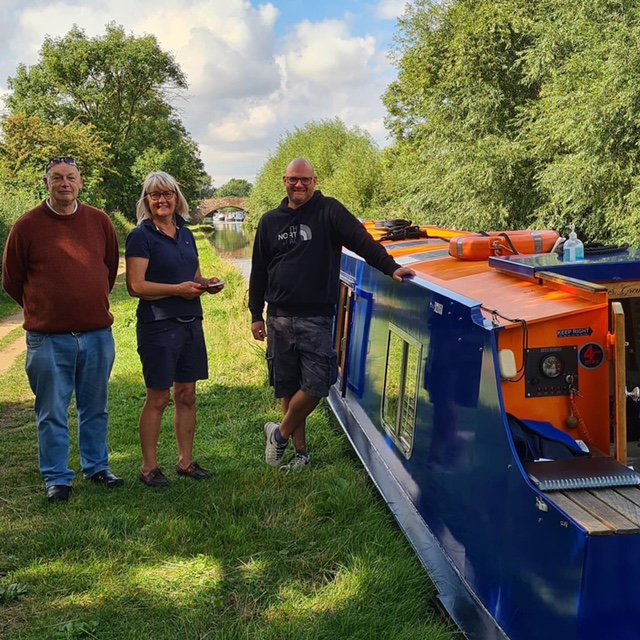 This is no ordinary Narrow boat hire company.
This is a luxury private hire 57 foot  Narrowboat with everything you need for a cruising holiday on the canal.
Our prices are all inclusive except for a refundable damage waiver and are unchanged from last year and there are no increase in price during school holidays.
Why not try a long or short break for up to 4 family and friends (plus up to 2 furry friends!) in luxury home from home accommodation?
First time skippering a narrowboat? Not to worry. We will look after you from the moment you arrive on board with personalised boat handling guidance,  24 hour help and support throughout your stay and giving you a warm welcome back to dry land.
This is Tiller Girl Canal Holidays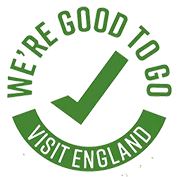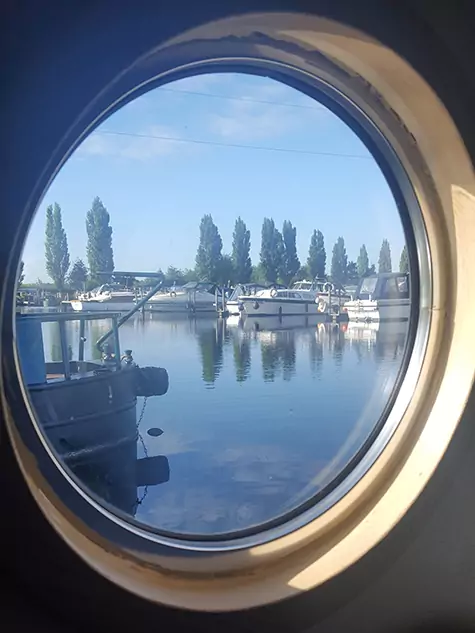 a room with a view
What will you see through the round or square window each morning? Every day will be another view, another adventure and a different experience. Beautiful sunsets, interesting landscapes and our industrial heritage can all be enjoyed on a canal holiday,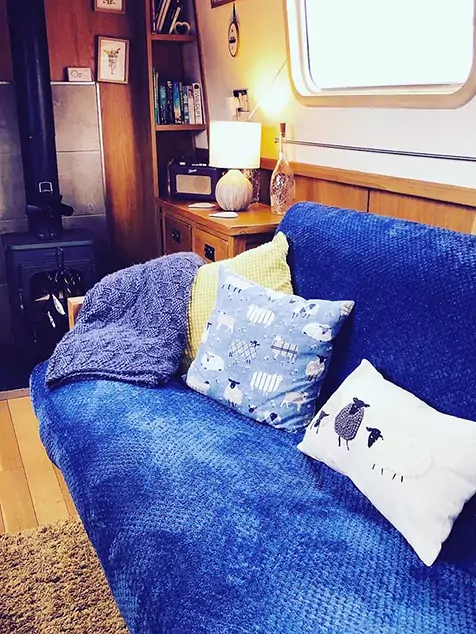 Luxury Living
Tiller Girl is beautifully fitted out with oak flooring, well equipped galley, fully sprung king size bed and the cosiness of a wood burning stove. The sofa bed in the Salon sleeps 2 comfortably and the walk through shower room boasts a full size shower. Tiller Girl is a real home from home holiday stay.
"What an absolutely fabulous experience from the very moment we set foot on Tiller Girl! The Kitchen had everything we needed and the living area was sooo cosy with a beautiful log burner and comfy sofa. An amazing shower-the water was toasty hot and powerful."
Nigel and Louise

"What an amazing experience! The Sawley to Willington stretch is superb with plenty of countryside (and pubs!)  to experience. Going up the locks is is more challenging than going down and I would certainly look for opportunities to share a lock with another boat. We met some very friendly people on our trip and the lock volunteers are really helpful. Thank you for sharing your boat with us and making  it into a 'wonderful home from home."
S and N Sept 2021
"We had the best week onboard a beautiful boat; every little detail had been thought of, lots of personal touches and very homely. We are fairly experienced but the difference in hand over from other past hire companies was huge. If you've never done it before you could be assured it was thorough. Melanie took us down the river to the first lock to show us how to do a lock and gave some great hints and tips. We came out of Sawley and traveled down through Fradley and up the Coventry to Huddlesford and back in a week; it was about 4.5 hrs traveling a day, some lovely mooring stops and some great pubs for tea and BBQ spots. Everything you need is onboard it's fully equipped; you just need food and appropriate clothes. We had the heat wave week, and Melanie kept checking we were ok, which was very kind. Tiller Girl is well maintained and handles beautifully we'd recommend hiring Tiller Girl from Melanie to anyone it's much nicer and more personal than any big canal boat hire company. We loved it."
N and A, July 2022
'Enjoy the experience of being the skipper of your own Narrow Boat'
Starting from our home mooring at Sawley Marina, Nottinghamshire there are routes along the historic Trent and Mersey Canal where you can find Shardlow, the oldest inland port in Britain, Stoke on Trent and the Potteries or the River Soar towards Leicestershire and the Grand Union Canal.
Hello! My name is Melanie, and I am the owner of Tiller Girl Canal Holidays
As a family along with my parents and brothers, one of whom is a marine engineer, (handy!) growing up in the 1970's and 80's we enjoyed numerous boating holidays along the British and French waterways, which consequently has led to where we are now; a family with many boating skills and talents, owner of a luxury private-hire narrow boat, qualified marine engineers and boat-builders and a son who now lives full time on his own narrow boat!
Running a privately-owned holiday boat is a world away from a long career with the NHS as a registered nurse and midwife! I have been incredibly fortunate to have had an exceptional job, meeting and working with people from all backgrounds and walks of life. For me, this is what makes life interesting and varied. Using many transferable skills from my NHS background, I now enjoy working in hospitality, people management and health and safety, all of which are vitally important in running Tiller Girl Canal Holidays. 
We offer a safe and comfortable holiday experience having sound relationships with reliable, marine based companies, who support us 24 hours a day, 7 days a week,
Now in our 5th year of service, and having beaten the restrictions of 2 years of Covid-19 lock down and the current financial difficulties that many of us are facing today, I look forward to another successful season with many more wonderful guests being welcomed on board, new friendships being made, and lots of new adventures ahead for you on your Tiller Girl holiday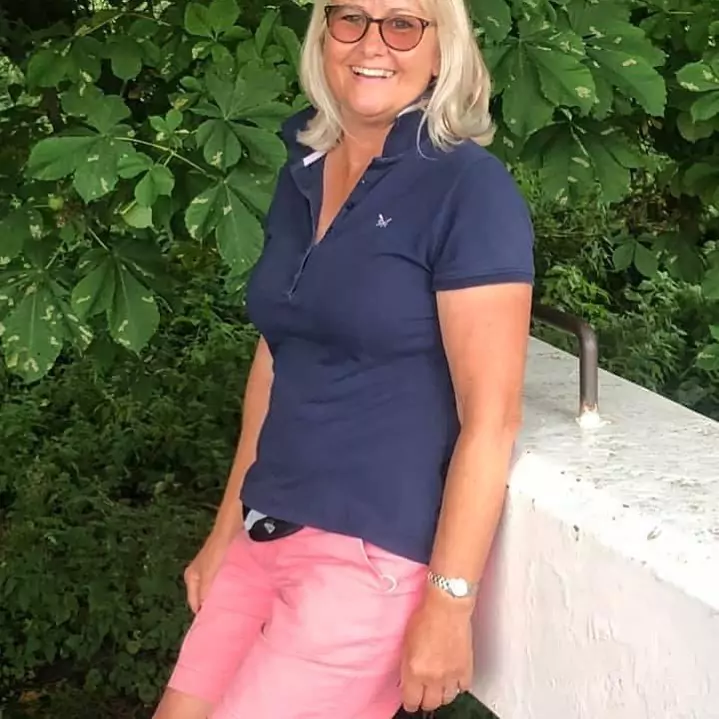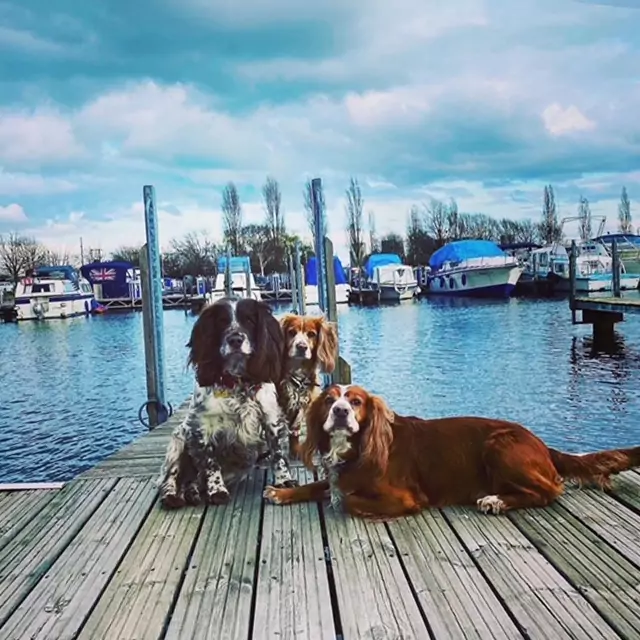 The operators of Sawley Marina have no responsibility for Tiller Girl and it's operation as a business.